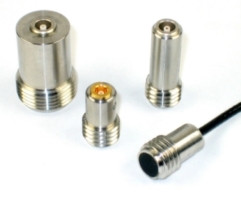 Standard screw-in transducers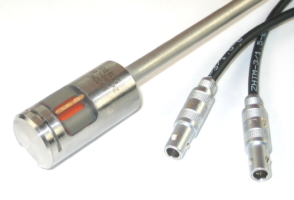 TOFD probe for internal tube inspection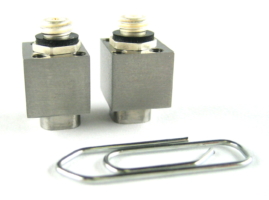 Custom TOFD probes
Principle
Using the TOFD technique, cracks are detected, sized and monitored, irrespective of their type and/or orientation, by using the diffracted sound initiating from the flaw tips.
Two transducers are used to transmit and receive.
The beam divergence is enough to cover the whole thickness of the inspected part, which is displayed between the lateral wave (surface) and the back-wall echo.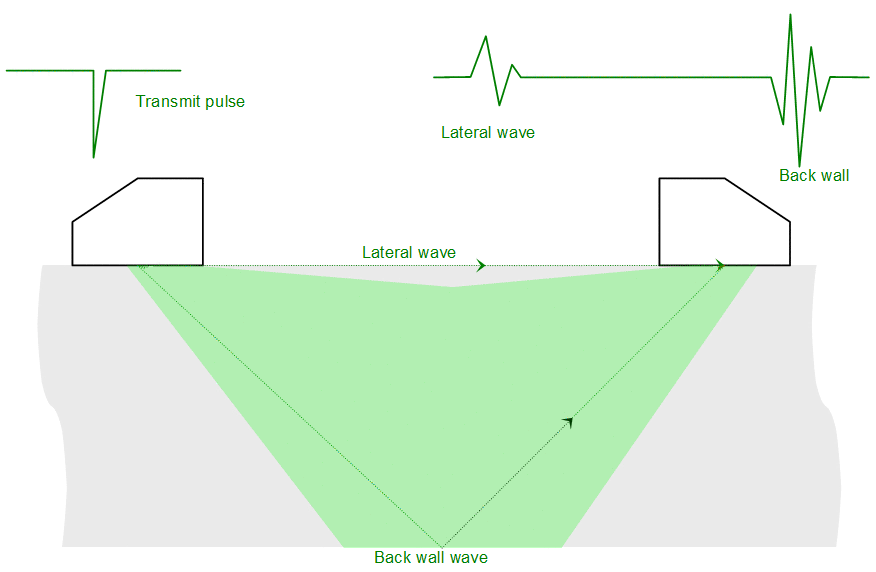 Advantages
Possibility of detecting and sizing the defects
Reduced dead zone
Fast technique
General Characteristics
Piezocomposite active area
Nominal frequency from 1 to 20MHz
High resolution/sizing capability because of a short pulse length
Very high sensitivity/detection capability
High reliability over time thanks to a design that is watertight and resistant to corrosion, compatible with permanent immersion in a metre of water.